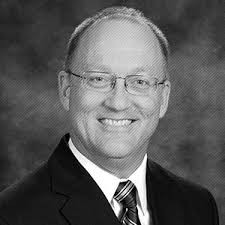 Huntsville, Ala, June 5, 2023—Technical Micronics Control, Inc. (TMC), a premier provider of precision chemical cleaning and panel fabrication services, today announced that Paul DeSmet has been named President. Steve Cook, who has been President, will continue on as Chief Financial Officer.
DeSmet has more than 20 years of senior management experience, including a decade of strategic development and plan execution at LINE-X Protective Coatings, most recently as Executive Vice President. He was responsible for Product & Business Development, Marketing, Sales, Technical Services, International Operations, and Strategic Initiatives. Throughout his time at Advanced Protective Coatings and LINE-X, Mr. DeSmet continued his service in the Navy Reserves, retiring in July 2010 at the rank of Captain.
"Paul is the right leader for TMC," said Kevin Heronimus, TMC's Chief Executive officer. "Paul's extensive sales background and business development skills should help TMC strengthen partnerships, develop strategic alliances to expand our presence in the aerospace, defense, biopharmaceutical and other markets. I believe his strong leadership experience will help focus TMC to drive business success in the years to come."
"I am very excited to be joining the TMC team," said Paul DeSmet. "I believe TMC has a great business model and is uniquely positioned to capitalize on the growth in the eerospace, defense and biopharmaceutical markets. As these industries evolves, TMC is in a position to provide a cost effective and timely suite of Precision Chemical Cleaning, Panel Fabrication and Tube Bending services to help its customers efficiently manage their projects and safely execute their missions."
DeSmet received his Electrical Engineering degree from South Dakota State University. After graduation, he entered the US Navy where he served sixteen years on active duty. He initially served as an instructor at the Naval Nuclear Power school teaching Fluid Flow, Thermodynamics, and Electrical Engineering. Later, he served on submarines where he qualified as nuclear engineer and command of submarines.
About TMC
Since 1965, TMC has served and supported government and commercial industries in need of precision chemical cleaning, testing services, industrial valve repairs, and control panel requirements. TMC is a Veteran-owned small business and are experts in testing a variety of different materials to include stainless and carbon steel composites and other exotic alloys and materials. The company's years of precision chemical cleaning and testing validates thousands of vessels, pipelines, valves, filters, pumps, and more!