Huntsville, Ala, October 26,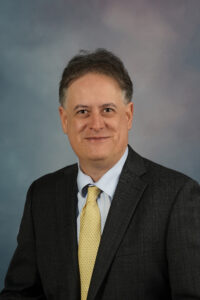 2023—Technical Micronics Control, Inc. (TMC), a premier provider of precision chemical cleaning and panel fabrication services, today announced that Robert Soto will join TMC as Vice President of Engineering. At TMC, Robert will play an integral role on the executive team as he leads and grows the company's engineering team. He will focus on building an industry leading technology team, advancing customer experience, and build on the nearly six-decade tradition of providing fast high quality technical services at TMC.
"The addition of Robert to the TMC team emphasizes our commitment to growing an expert team focused on building world-class services to our customers," said Paul DeSmet, President of TMC. "Robert is a leader who brings the team decades of engineering expertise; I couldn't be more thrilled to have him join our team, as he will help raise the bar across the company."
Robert has 25 years of experience as an Electrical Engineer and engineering leader. He completed his B.S. and M.S. in Electrical Engineering at Florida International University in 1998. Following his degree work, Robert became an entrepreneur participating in three technology startups between 1998 and 2009, after which he accepted a role at Rocky Research, an applied thermodynamics company in the defense sector. There he grew the electrical engineering and software team becoming a Director of Electrical Engineering in 2012, and Director of Engineering in 2020 when Honeywell acquired the company. Between 2009 and 2023 Robert and his team developed power conversion, control, and distribution systems as well as energy storage systems for first-of-a-kind Directed Energy weapon systems for the U.S. Army, Navy, Air Force, and Marine Corps.
"I'm excited to join TMC and lead the engineering team – it's a great opportunity to collaborate with a company so experienced in precision chemical cleaning within the aerospace industry," stated Robert Soto. "TMC is gearing up for massive growth while seeking out new business opportunities – being a part of a small business's growth and success is something I'm very passionate about."